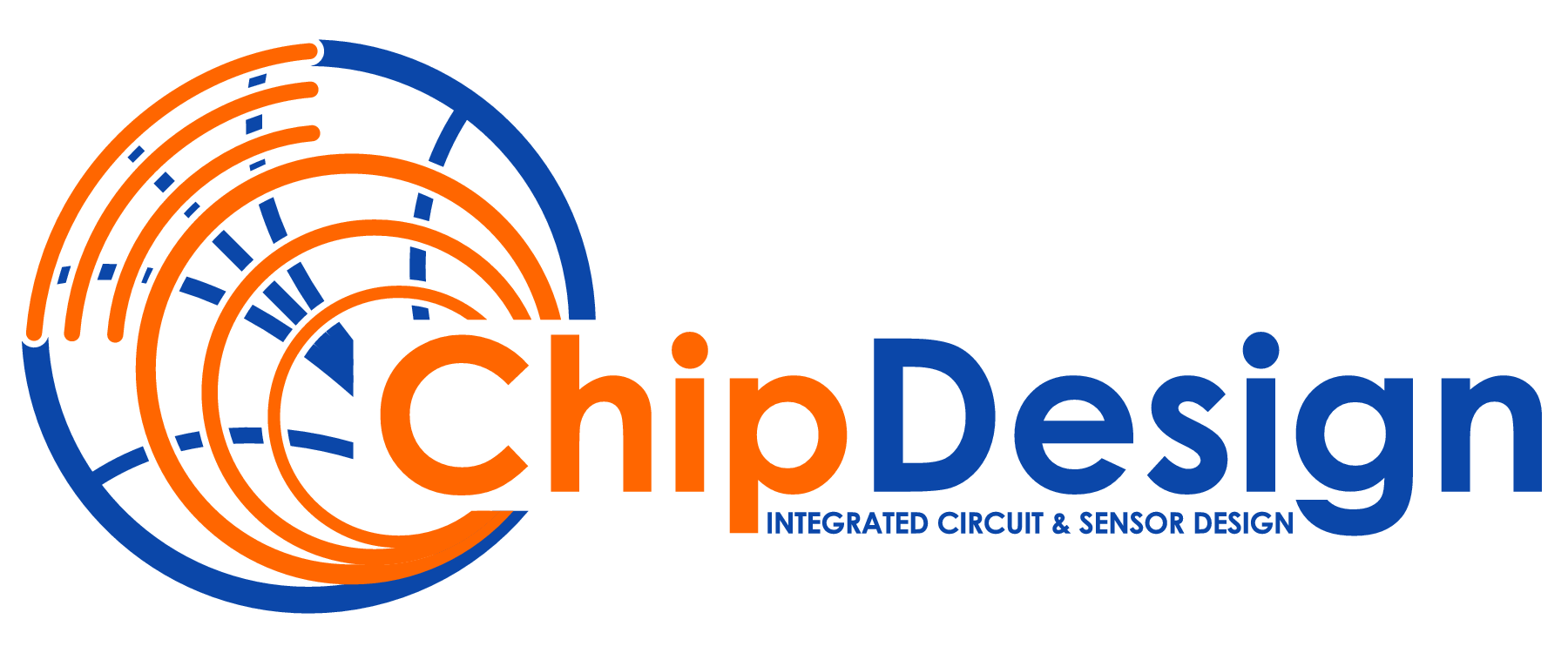 SERVICES & TURN-KEY SOLUTIONS PRODUCTS OPEN-SOURCE SOFTWARE PATENTS & PUBLICATIONS CONTACT
ChipDesign offers following services & turn-key solutions:
IC design
ChipDesign offers front-to-back mixed-signal / RFIC design services in triple-well bulk and twin-well PD- and FD-SOI/SOS CMOS processes (interested in FinFET), covering IC specification, design, layout, functional verification, packaging and characterization. In addition, ChipDesign also provides antenna and antenna array, IC package (BGA/LGA, DVN/QFN, SOT, WLCSP), capacitive and piezoelectric MEMS device (accelerometers, gyroscopes, inertial measurement units, microphones, resonators, switches), and MMIC (power amplifiers based on III-V compound semiconductors such as GaAs, GaN, and InP) design services, as well as electronic design automation services. ChipDesign has access to state-of-the-art technologies (through MOSIS) and EDA tools (through Cadence).
IC specification: performance versus power trade-off and partitioning across building blocks (Mathworks MATLAB & Simulink, Verilog-AMS)
IC design:

Analog/RF: passive (antenna matching tuner, attenuator, (TTD) phase shifter, SPNT switch, transformer) and active (image-reject mixer, multiplier, LNA, PA, VCO) design. Analysis of non-linear circuits (HB, and (Q)PSS solvers) (Agilent GoldenGate, Cadence Spectre/RF, interested in Mentor Graphics Eldo and Synopsys HSPICE).
Digital: design (Verilog, VHDL) and synthesis (Cadence RTL Compiler, interested in Mentor Graphics ModelSim and Synopsys Design Compiler). Interested in integration of CPU (ARM Cortex-A), DSP (CEVA), GPU (Imagination), MCU (ARM Cortex-M), and serial I/O interface IP cores (DigRF, RFFE, SPMI) in ASICs (Cadence SoC Encounter).
EM: differential equation methods (FDTD, FEM), integral equation methods (TDIE, MoM/MLFMM). Interested in domain decomposition methods.
Mixed-signal: DAC (charge sharing, current steering), DDS, and PLL (PFD/CP, programmable divider, sigma/delta modulator) design. Interested in ADC and ADPLL design (BDA AFS, Cadence UltraSim).
Power management: AC-DC (voltage multiplier) and DC-DC (buck, boost, Dickson charge pump) converters, linear regulators (LDO, series), and voltage references (band gap).

IC layout verification using DRC/LVS, parasitic extraction (Cadence Assura, Mentor Graphics Calibre), and EM simulation (Agilent Momentum, Ansys HFSS, CST Microwave Studio, Integrand EMX, Sonnet). IC yield optimization using foundry-supplied PCM data-based Monte Carlo and process corners simulation of extracted views.
RF IC floor planning (ESD protection, micro-bumps / pad ring, RF grounding), RF IC packaging (DVN/QFN, WLCSP) and signal integrity analysis of PCB designs.
Mixed-signal ASIC functional verification using Verilog-AMS and digital ASIC/FPGA functional verification using SystemVerilog and UVM (Cadence Incisive).
On-wafer ASIC characterization, incl. large-signal S-parameter, noise (NF, phase noise), and non-linear measurements (ACPR, CSO, CTB, IP3, P1dB, XMOD). ASIC debugging (FIB).
Specialties:
III-V compound (D/E-mode GaAs pHEMT) and silicon-based (SiGe:C HBT) semiconductor device and process simulation (Silvaco TCAD), device modeling (Agilent IC-CAP, Verilog-A). Interested in GaN HEMT, InSb DHBT, and RF CMOS technology.
Antenna design and integration
Electronic design automation using Agilent AEL, Ansys VBScript, Cadence OCEAN, Python, ROD and SKILL, and Tcl.
MEMS design, device modeling and integration
Turn-key solutions
ChipDesign also offers turn-key RF solutions to customers. Examples include:
Antennas and antenna arrays
FPGA design
Packaged MMICs
PCB design
PDK development
Power amplifiers: class A through S PAs based on GaN or LDMOS transistors, incl. tunable matching networks for optimal load-pulling
SSPA transmitters: two-way and three-way Doherty, EER (Kahn), ET, linear (feedback, feedforward, and predistortion), and outphasing SSPA transmitters